Le Français en scène is an initiative of Culture Montréal that invites arts and cultural organizations to take action to promote the use of the French language.
As our declaration of principles on the French language demonstrates, we believe that Montréal's success as a cultural metropolis of international stature depends in particular on the active promotion of French as a common language at the heart of public life and as a collective heritage. deserving of protection, celebration and development.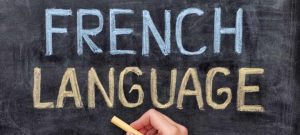 The project stems from the conviction of Culture Montréal that the trajectory of the city is that of a polyglot city, cosmopolitan, plural and open, whose distinctive character is intrinsically linked to its status as a French-speaking city.
Although the action of the Frenchman takes root in Montreal, the web part of the project aims to provide concrete resources that meet the needs of all artists, creators, producers and cultural workers of Quebec and the Francophonie .
The origin of French on stage
The French on the scene is the culmination of a commitment that was made in 2008 when Culture Montréal joined the 2008-2013 Joint Intervention Strategy for Montreal – The French, our business to all.
The result of a vast consultation exercise that brought together some 250 personalities from the worlds of business, labor and politics in October 2008, the Strategy was signed by, among others, the Prime Minister, Mr. Jean Charest, and the President. from the Board of Trade of Metropolitan Montreal, Isabelle Hudon. In addition, 7 ministers, 20 representatives of business people and 5 socio-economic partners representing labor, education and culture, initialed this document.
The agreement includes concrete measures for the enhanced use of French in small and medium-sized businesses in the city.